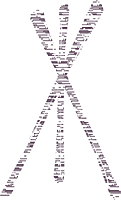 Welcome to The Village Coconut Island
Located just minutes from mainland Phuket, The Village - Coconut Island is the perfect getaway holiday destination.
Discovered initially by shipwrecked explorers hundreds of years ago, Coconut Island has always retained it's sense of mystery and adventure and all of the elements of our hotel are designed to reflect this. Our Jacuzzi suites, Grand Villas and Pool Villas have been built to cater for couples, families, groups and singles with all of the options encapsulating the privacy and luxury that has come to define The Village.
Despite the relaxed atmosphere at The Village, there is no need to slow down completely. We offer a selection of high-end restaurants and bars as well as numerous fun filled activities including Mountain Biking, Sailing, Kayaking, Thai cooking courses, Spa treatments and boat trips to name but a few. When combining 5-star accommodation options with our unique selection of Island activities, our aim is simple; to give our guests the perfect blend of luxury, tranquility and adventure.
YOUR ISLAND EXPERIENCE STARTS HERE
At The Village, we aim to cater for everyone so we have created three different types of accommodation.
Each option has it's own unique look and feel but all are built to represent the themes of seclusion and adventure that define Coconut Island.
Click below for a closer look at our accommodation options.
At the Village, we want our guests to feel the tranquility and calm of Island life but not without the option of some adventure along the way! We have a wide selection of activities which are available to all of our guests - take a look at the list below!
Sailing
Kayaking
Stand Up Paddle Boarding
Mountain Biking
Yoga
Muay Thai
Tennis courts
Table Tennis
Pool table
Located on the idyllic Coconut Island or "Koh Maprao" as it is known in Thai, The Village offers true luxury and seclusion just 500m off the coast of Phuket, Thailand.
Set in a stunning position in Phang Nga Bay, the gateway to some of Thailand's most beautiful beaches, islands and scenery.
A short boat trip on our 24-hour water taxi service whisks guests to and from The Village to Phuket's mainland.
The Village truly offers the best of both worlds.